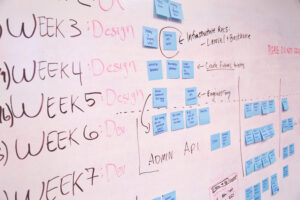 Once we have confirmed the layout and design of your website, our team will continue to the development stage of the website build. We work very closely with you to ensure that each stage of the web development process is completed exactly how you want it to look.
We ensure that the end result means that your website is functional, all sections are complete and all content has been entered correctly. But, we don't just build you a website, our team also works as a 'Project Manager' for your web development project, meaning that we are always one step ahead of making sure that everything has been covered within the project and important areas are completed correctly.
You may already have a website but want to make some changes to it or develop it further. Maybe you want to add a mobile compatible element to your site, add a blog or a members area. Whatever it is we can assist you with your website development. No matter how your existing website has been created we will be able to help and advise you how to get the best from your existing website without starting from scratch.
Please feel free to contact us for a no obligation discussion as to how we can help you. Our local clients are based in Chichester, Portsmouth, Hampshire, West Sussex & Surrey, but we also have web development clients in other areas of the UK, Europe & worldwide.