Seven Stones Indonesia goes live!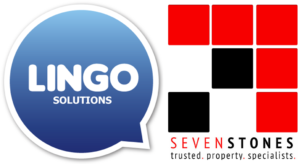 We are thrilled to announce that the new website for 'Seven Stones Indonesia' has now gone live. We have been working closely with the lovely chaps at Seven Stones and have provided them with a website which is functional and looks great. It has been an exciting project and one we are very proud to have been part of. Please feel free to take a look at www.sevenstonesindonesia.com
Many thanks to Andy Barski, Andy Gray, Jack Mitchell and Terje Nilsen at Seven Stones Indonesia for their support throughout this project.
'Working with Damien English and the talented team of Lingo Solutions has been a wonderful experience. From quick response times to going the extra mile, Damien has been an ideal partner for our website development. His understanding of our needs and delivery of product has outreached our expectations. If you're looking for quality, timely delivery and exceptional customer service you don't need to look further than Lingo Solutions!' – Andrzej Barski, Seven Stones Indonesia