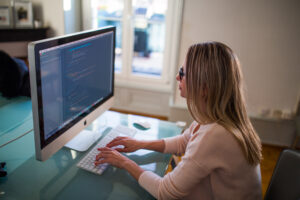 Search Engine Optimisation or SEO, is the process for getting your website ranking highly within the varying search engines on the internet. Search Engines such as Google and Bing, rank your website based on certain criteria which is scored based on how your website is developed.
Having a website which is 'SEO Friendly' is very important and all our websites are developed to achieve this. But embarking on an SEO campaign can be a daunting expedition if you are not familiar with the process.
At Lingo Solutions Ltd, we can provide you with a fully managed SEO campaign which gives proven results and is very cost effective. There are many companies out there that offer SEO services but our in-house team will be able to advise you and provide you with a full SEO plan and very competitive package. So why not give us a call to see how we can help you get your website seen by the right people. 
Our local SEO clients are based in Chichester, Portsmouth, Hampshire, West Sussex & Surrey, but we also have clients in other areas of the UK, Europe & worldwide.